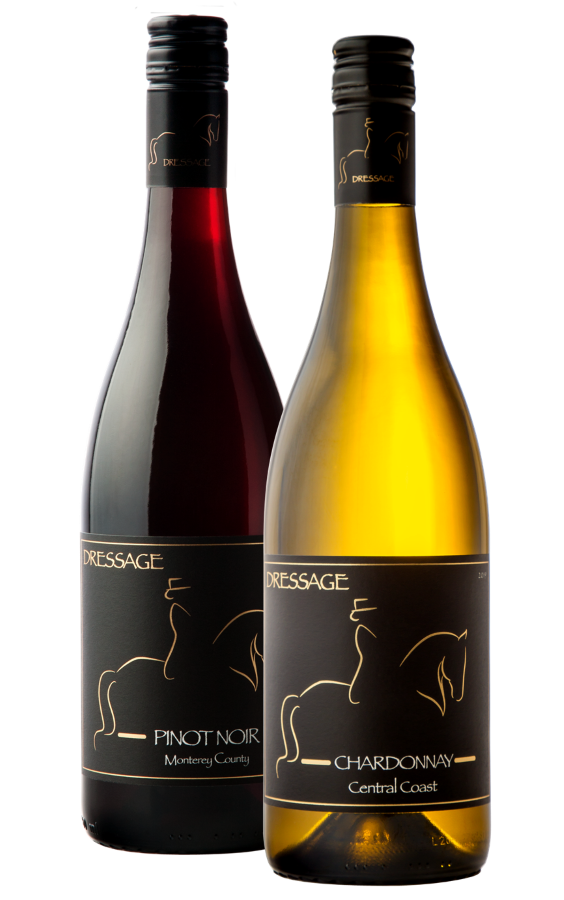 Pinot Noir & Chardonnay from prestigious appellations in California
The art of Dressage is about the harmony, elegance and balance between horse and rider. Our wine is produced in a similar fashion as the grapes, climate and winemaker work in unison to create a wine that appeals to both the senses and emotions with every sip.
Dressage Brand Ambassador & Olympic Silver Medalist, Sabine Shut-Kery, with Dressage Winemaker, Meghan Rech (right).